Super Car, Super Audio and Super Art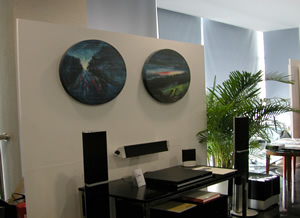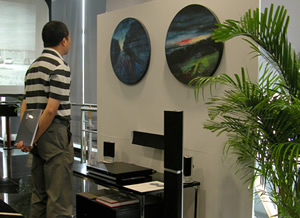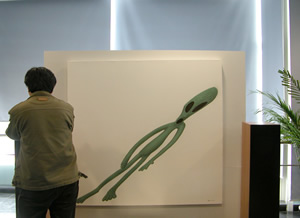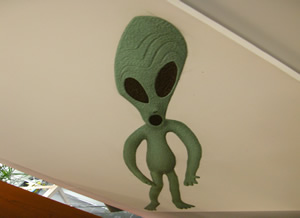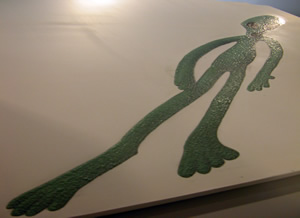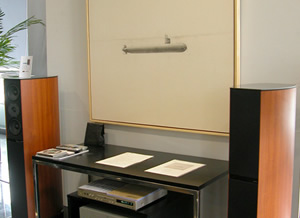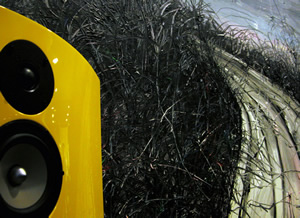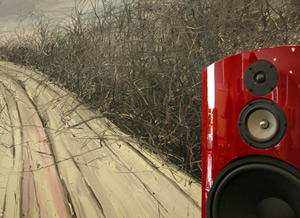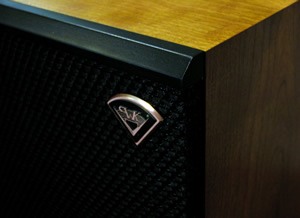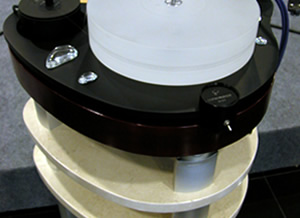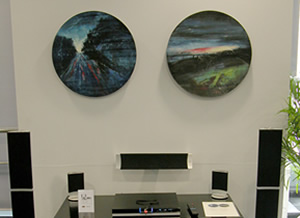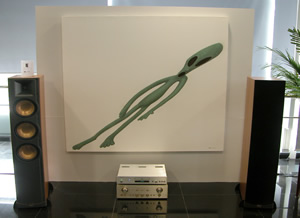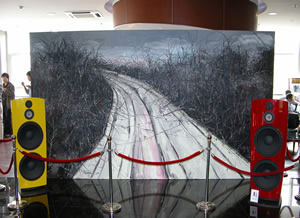 Press Release
Recent years, a trend of contemporary art blows in fashion and design field worldwide including costume, audio, cars, furniture, wine, watch and interior. They all combine directly and indirectly the market strategies with contemporary arts like advertising, PR promotion and new product creation. Even more, some companies set up art foundation to develop contemporary arts. It is for the bound of art and normal life has been obscuring gradually, and arts has been merchandise obviously on dailies. Artists now have multi-roles, representing the art, fashion and even popular culture, not simple as before. Though some critics said artists begin hugging with popular consumption culture because they cooperate with commercial activities and throw away the aspiration for top culture and pioneer art, see as another view, the communication about arts mixture develops a kind of wider and deeper popular culture. We just accept it with an open mind. The popular culture is approved from aesthetic tradition and the pure art is enjoyed by the public.
This is a new era of the arts and fashion alliance. Audios do not only particular care to sound quality anymore, cars do not only follow after speed and control technique any more. The cultural requirement for excellent design and usage of industry products are becoming artistic. To support it, a special event held on May in Beijing, sponsored by Cadillac Car, Jamo Audio and aye gallery. This event connects industry and art, providing the public a grand banquet with vision and audition.
Jamo Audio is from Denmark, a classical design style from North Europe. A North Europe design means the complete, simple and concise modern style from Norway, Denmark, Sweden and Finland. It was starting in the early 20th century and now it is one of the best influenced design sects in the world. The Jamo audios always show surprising not only for their commended sound quality but also the equipment formats and colors. For example, the appearance of series A210 breaks regular imagination to speaker boxes form which likes a rugby embodying unlimited energy. The technique development offers unlimited possibilities to art design. It is so called there's nothing un-made but un-imaged. Two female Danish designers charged the design work for the series A210 appearance who were demanded they could not consider about any technique matter but just care a perfect form. And in fact, these two designers do not understand audio working principles, the technique matters transferred to professional sound engineers to solve quality problem of sound. As a result, the body of A41 0 is slender with totally esthetic charm of curve. The small and exquisite format combines an adjustable shelf perfectly that it can be put on any place. This classical design honored American CES Original Design and Engineering Award. Another series R909 has three colors on body: piano pitch-black, piano pitch-yellow and piano pitch-red. The iron casting bed and magnesium made shelf are so beautiful with magnetic sound quality as a piece of contemporary sculpture making sounds of nature. Audio systems are necessary equipment to most artists which is the third environment element of their studios besides space and lighting. A paragraph of music as back ground always influences artists working emotion and creating inspire even the effect of final work that is why critics use the phrases like rhythmic sense or rhythmic charm. And also it is very important the usage of speaker box to an installation work.
In the Hollywood movie The Matrix Reloaded, a conceptual car was hot to be attracted. There is a scene describing splitting the car with Japanese warrior sword while the final fight on high way, which is just fantastic. The movie has been a classic, an important part of the cool generation culture, and the movie itself has already been a source of creation in America and Japan. The grand cool car in the movie is the Cadillac CTS designed by GM to gain the young CEO market. It just took all the journalists for a fairy for its beautiful appearance on the first press conference. The GM calls the CTS as Cadillac Classic of 21th Century. The whole car is wrapped by straight sharp lines of cut as diamond, looking tough and strong without doubt. It is the first type to adopt the latest popular design style of conception cars, expressing the design idea of art with science from Cadillac. Art is courageous and expressive in the view of Cadillac designers.
aye gallery showed 5 pieces of new paintings by two hottest artists: Ji Dachun and Zeng Fanzh. After the Mask series, there are uncountable lines spreading all over canvas as weeds chasing together which dispel the qualification and description of the painting. Freedom and balance became the effect. Ji Dachun is an artist with brilliant expression of emotions. A kind of keen and sharp thinking like intelligence test always fulfills on his paintings that looks as humor and ridicule with philosophies hiding inside. To look at the painting Submarine, a submarine is painted under a horizontal line. It provides two ways to see it: if the line is water level then the submarine runs under the water, if it is sky line then submarine just gets stranded. It is very interesting to see painting in this inconclusive way.
The elements of aesthetic sense of vision are similar, everyone could use their personal wisdom and ability of reaction to seek and analyze the beauty of art and gain inspire from the excitement of contemporary art and excellent industry designing.